What is a Part 5 Siting Assessment?
A Part 5 assessment is a review of the architectural drawings carried out by one of our trained technical staff which assesses your building design against the siting provisions of the Building Regulations.
Part 5 of the Building Regulations 2018 governs the siting of a single residential dwelling on an allotment.
Benefits of Part 5 Siting Assessment
With a Part 5 assessment, you will be notified of any potential issues which you may have with the location of your building on your allotment.
Having this prior to the preparation of final documents or even worse, building permit stage, prevents unnecessary delays when trying to obtain your building permit.
If your building does not comply with siting provisions of the Regulations, we can apply for a Report and Consent
Need a Performance Solution?
A Performance Solution is an alternative way of complying with the Building Code of Australia (NCC) and now becoming an increasingly common addition to a project.
Part 5 Siting Assessment Timeframes
Part 5 assessments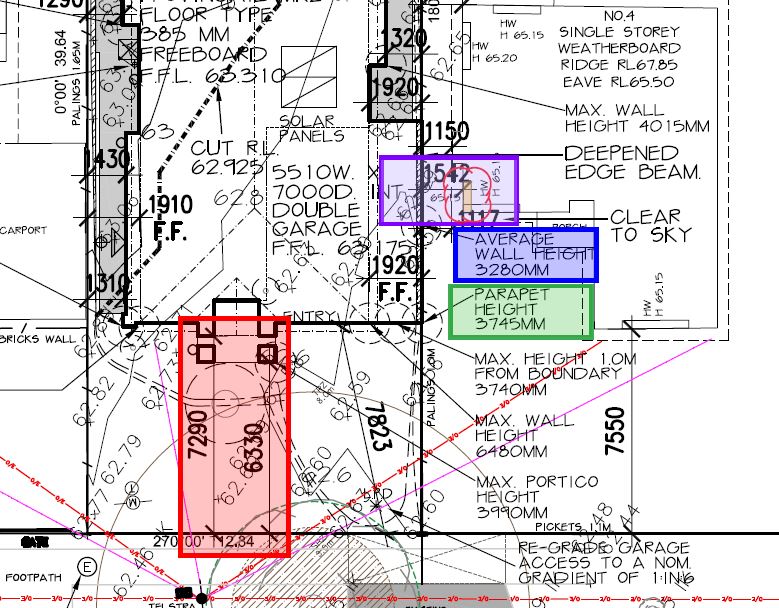 .
Within 3 days of receiving documents, we will complete a Part 5 assessment of your project that will identify any non compliances with the Building Regulations.
You can either redesign your building to achieve compliance, or proceed to a Report and Consent from council.
.
3 days
Report and Consent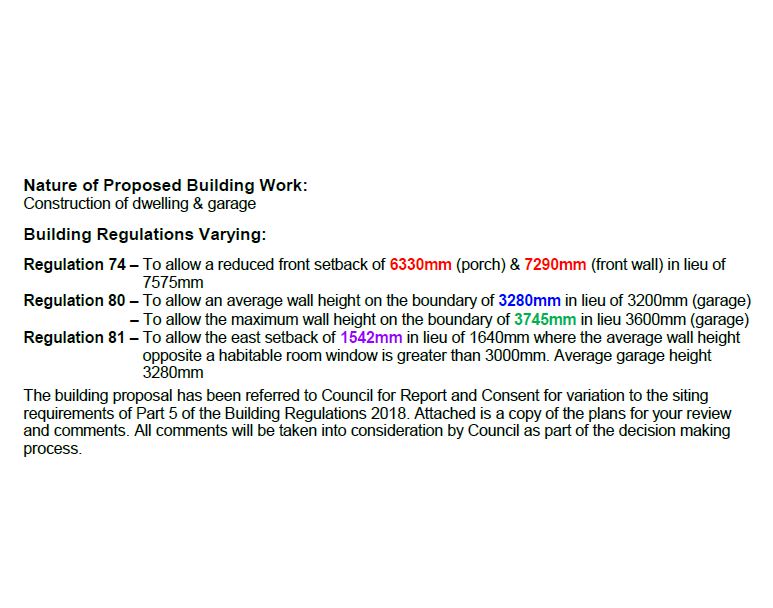 Within 3 days of identifying the non compliances and with your approval, we can formulate a Report and Consent Application to submit to Council.
We will present arguments based on the surrounding neighbourhood context to justify why it is reasonable to vary the regulation and allow your design to remain.
.
Within 3 days of your consent
Council Updates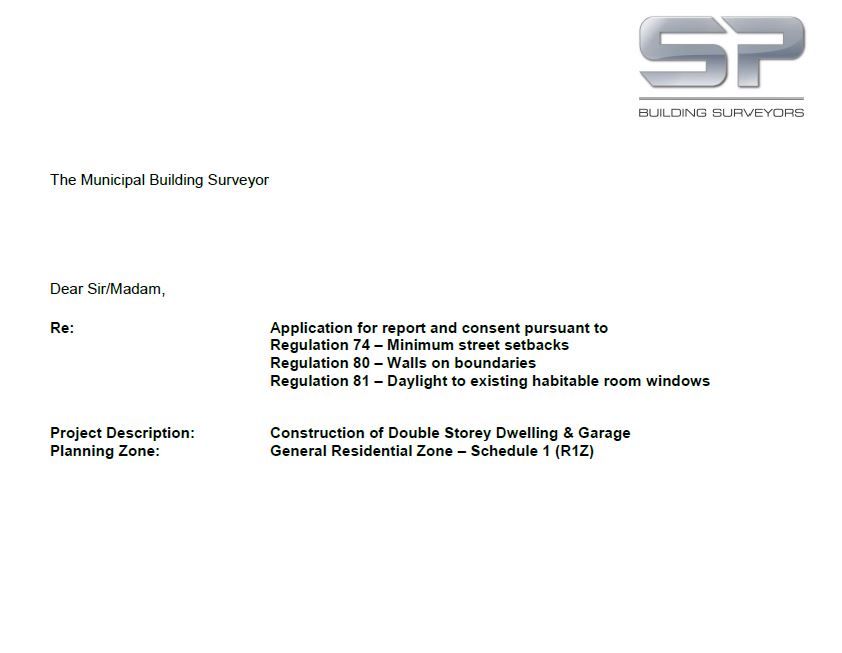 We consult with Council's weekly to follow up the status of outstanding applications and monitor any responses from neighbours where we have been advised to request their comments.
With our regular contact with local councils, we can advise on expected wait times and their success rate. This also gives yourselves and the client up to date information on how the project is progressing.
.
Weekly
Appeals
In the event that your report and consent application is refused, we can assist with Appeals to the council.
.
Ongoing
What does this mean for you?
Experience

Our experienced and knowledgeable team can provide up to date regulatory advice.

Results

Over 4000+ successful approved applications through council.

On the rare occasion that an application is refused, our team can provide design advice tailored to the specific guidelines of the development or municipality.

Network

We work with and service some of Victoria's largest builders and have continued to provide a solutions orientated approach to consulting.

Education

Our team can provide further education to your team to enable improved design and results for your clients.

Compliance

Ensure that your projects are compliant. This can save time on obtaining your permits, assurance that your design actually works, save potential  future litigation where all parties miss matters of compliance.
To get started, please provide us with your project and contact details and we will get back to you with an assessment.
We ask that you check the following list and only provide us with plans once you have ticked each and every box:
Copy of Title and Plan of Sub Division
Property and Planning Information
Site plan drawn to scale 1:500 min
Elevations of the building with wall heights of each and every section of the building clearly articulated – including maximum and average height for walls on boundary
Setback distances from all boundaries – front, side and rear
Overall building height
Floor plans
Setback distances of each adjoining building
Types of fencing to each dwelling on each adjoining allotment
Shadow diagrams of each adjoining allotment
Overlooking diagrams
Nominate windows on adjoining properties as habitable or non-habitable